Prof. Joerg Hacker - MWP chief scientist
born in 1949, Germany
from Adelaide/Australia,
Study of Meteorology at the University of Bonn,
Director of Airborne Research Australia (ARA),
operating by ARA the high altitude aircraft G520T- Egrett,
glider pilot since 1965 (Flugsportgruppe Heinkel, Akaflieg Koeln, Adelaide Soaring Club),
PPL-A, more as 4.000 hrs, 2.500 hrs. for scientifc flights,
two OSTIV-Diplomas for a paper presented at: XVII. OSTIV Congress 1981 & XXI. OSTIV Congress 1991,
MWP- responsible for measurements and instrumentation.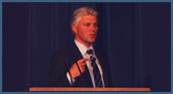 Rene Heise - MWP director
born in 1965, Germany
from Berlin/Germany,
Study of Physics and Meteorology at the Humboldt-University of Berlin,
Atmospheric Physicist, Staff Officer GAF, Head of GEO/METOC/SpaceWX - sections,
1979 beginning flight training on Hugo Junkers Airfield in Dessau,
Privat Pilot Licence (PPL-C ) with acrobatic flight rating,
competition pilot on regional/national/ international championships (i.e. German Nationals, Berlin International, Russian Nationals, National Air France),
team captain of the National Team on the Military World Gliding Championships ( Rieti 2003, 2004),
advisor of the German National Team (World Gliding Championships-WGC/EGC1996-2002, 2008, 2012, 2017),
Board-member and Vice-President of European Air Sports (EAS),
Executive Board and Vice-President German Air Sport Federation - German Aero Club (DAeC) and Vice-President of the Aviation

Society of Berlin (2001-2017),

protagonist and advisor of numerous GEO TV- features (Arte, ORB/RBB, MDR, 3sat, N24,...),
awarded with the Media Award of the European Meteorological Society (EMS),
i.a. scientific lectures - IY of Planet Earth Leipzig, International Aerospace Exhibition Berlin (ILA 2008), National Center of Atmospheric Research Boulder, US Air Force Academy Colorado Springs, NASA Dryden Research Center Edwards, OSTIV-Congress St.Auban (FRA) , Mafikeng (ZAF), Uvalde (USA), Benalla (AUS), AGU Chapman Conference on Atmospheric Gravity Waves and Their Effects on General Circulation and Climate, Honolulu, 82nd Annual Scientific Meeting Aerospace Medical Association, Anchorage

MWP- head of expeditions (Andes, Himalaya), additional responsible for project co-ordination, route optimisation for record attempts and data evaluation + visualization, development of turbulence forecast tools for aviation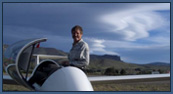 Klaus Ohlmann - MWP chief pilot
born in 1952, Germany
from Serres/France,
Dentist,
runs his own soaring operation Quo Vadis in Serres/France, specialist in mountain and wave flying
Privat Pilote Licence (PPL-C) since 1974, ca. 25.000 flight hours,
winner of several national and international championships (National and European Champion),
record holder of numerous National and World Records (12/2009 more as 40 world records!)
record holder 3.008 km - world's longest ever glider flight;
outstanding flights up to Fireland ,
Winner of the Kuettner 2000km Price and Trophy (OSTIV-Award),
FAI Lilienthal Medal (2002)
DGLR Lilienthal Medal (2017)
MWP - responsible for flight operations as well as main player in record attempts.
MWP- extended team (Support)
MWP - extended logistical team (support)